Advanced Insurance Management is the most experienced Premium Recovery firm in the U.S.
But what exactly is Premium Recovery?
Premium Recovery is the art and science of getting money back for employers from their old Workers Comp insurance policies, where hidden overcharges may total tens of thousands of dollars--or more.
My name is Ed Priz, President of Advanced Insurance Management, and I've been doing that for half my life. I started in 1983. And I founded Advanced Insurance Management back in 1987, to specialize in that unique kind of overcharge recovery.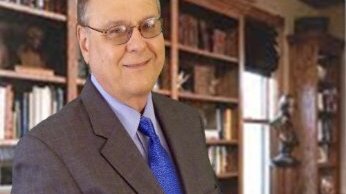 Since then, A.I.M. has recovered millions of dollars for employers all over the U.S.
We've helped large employers, small employers, and everything in between.
Small Machine Shops. Big Construction Companies. Roofers. Taxi Companies. Trucking Companies. Staffing Companies. Hospitals. A troupe of performing house cats. An NFL Team.
All Overcharged for Workers Comp insurance.
All helped by Advanced Insurance Management.
---
In other words, we get money back for businesses, from their old expired Workers Compensation insurance policies.
No refund, no charge.
---
We've worked with employers all over the country, of all sizes and types. We've helped machine shops with only 30 employees and we've also helped large Fortune 500-type employers.
But We Do Not Sell Insurance.
---
AIM has been doing this kind of premium recovery work longer than anyone else in this field.
We're also completely independent, with no hidden connections to insurance agencies or insurance companies.
We're true independent consultants, with no hidden agendas about replacing your agent, broker, or insurer.
---
Advanced Insurance Management pioneered premium recovery as a specialized service.
---
Hidden overcharges in Workers Comp insurance are far more common than the insurance industry likes to admit, and often get repeated year after year after year, in spite of competitive bidding by difference insurers or agents.
Errors in classification, for example, tend to get repearted year after year because insurers and agents rely on past policies and audits for determining classifications, instead of taking a fresh look to determine what the true proper classification is for your business.
---
Errors in Experience Modification Factors are often overlooked because underwriters, auditors, and agents lack training in the rules that govern experience mod calculation. And the rating bureaus that calculate mods tend to accept at face value data reported by member insurance companies without checking it for accuracy.
---
Errors in payroll audits are rarely caught because specialized training is required to identify them and specialized experience is needed to get insurance companies to retroactively correct them.
We have that training and experience.
---
Insurance company folks, and some insurance agents and brokers, often downplay the severity and the frequency of these hidden overcharges. Denial is more than a river in Egypt, as they say. But consider this recent case of ours, which puts the lie to such denials.
This client is a small manufacturer of precision machined parts for other companies. We've just finished arranging a refund of $55,000 from four past policies from a major insurance company.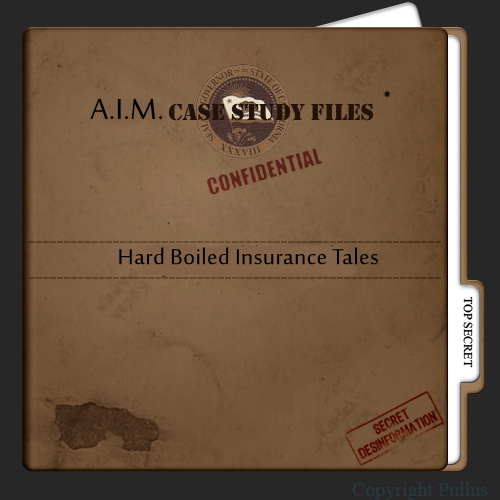 This is in addition to the more than $100,000
in refunds we've already produced for them, from a bunch of past policies. These refunds came from four different past insurance companies, sold by multiple different insurance agents. We've been working with this client for a couple of years now, obtaining refunds back from one insurance company after another, on their behalf.
---
This wasn't for some big company, either, with huge insurance premiums. Most years, these folks had around 30 employees. Annual Workers Comp premiums for them were in the range of $30,000 to $45,000.
None of these insurance agents, underwriters, or auditors figured out that they were using the wrong classification (and thus the wrong manual rate) for this company. So the overcharges went on, year after year after year after year.
Until A.I.M. came along and convinced them to let us check things over.
That's what Premium Recovery is all about. And don't let any insurance agent or underwriter tell you it couldn't have happened to you, that competitive bidding or insurance regulation would prevent it. We've found and recovered hidden overcharges for almost every kind of business imaginable, all across the U.S.
These overcharges are not uncommon, because the rules governing Workers Compensation insurance premiums are complicated, arcane, and the insurance industry often lacks motivation to catch and correct such technical errors.
But it's what we specialize in.
Advanced Insurance Management LLC is a member of the Better Business Bureau.
We have also been certified as Recommended Expert Services Providers by the A.M. Best Company.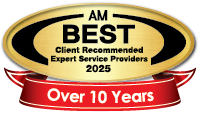 ---
---